Create a calendar shift reminder automation to notify volunteers of upcoming shifts.
Build a Calendar Grid
Note: this step is not necessary, you can create the grid from inside of the automation for security purposes. Creating the grid before hand allows you to visualize your results.
From the eCoordinator go to Calendar
In the upper right corner click Grid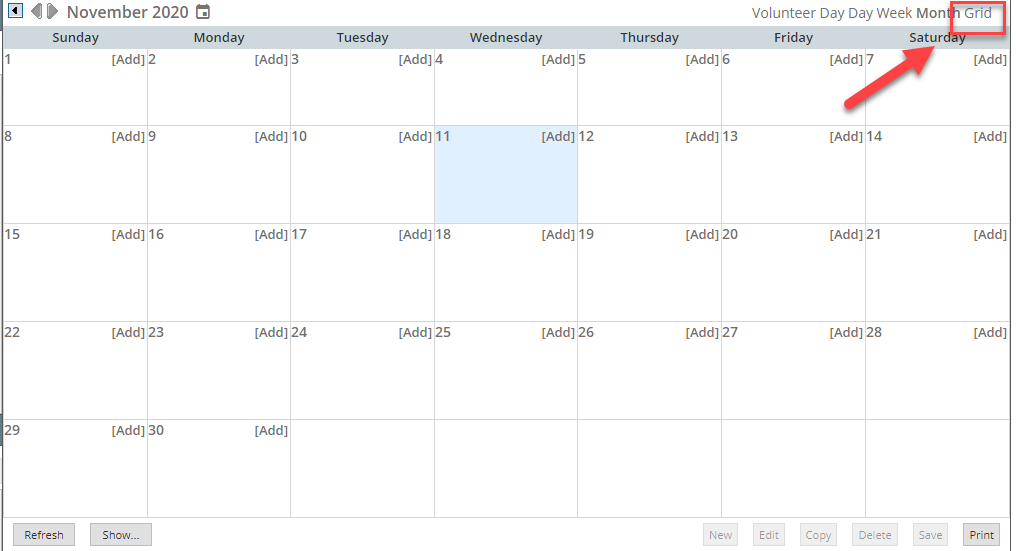 For this example we will be sending a reminder for shifts scheduled in two days
In the grid header box make sure to:

Select Relative Date
The time period is: Today Plus (enter the number of days before the shift you want to send the reminder)
Applies to: Shifts with days in range
Details Mode By: Placed Volunteer

In Grid Settings make sure you have the following columns (you can add more):

Opp:Title
Vol: Last Name
Vol: First Name
Sch: Start Date

In the Sch: Start Date column choose today plus the same number entered above.

In Grid Settings, review that your settings were saved and checked on, give it a name, and Save and Close.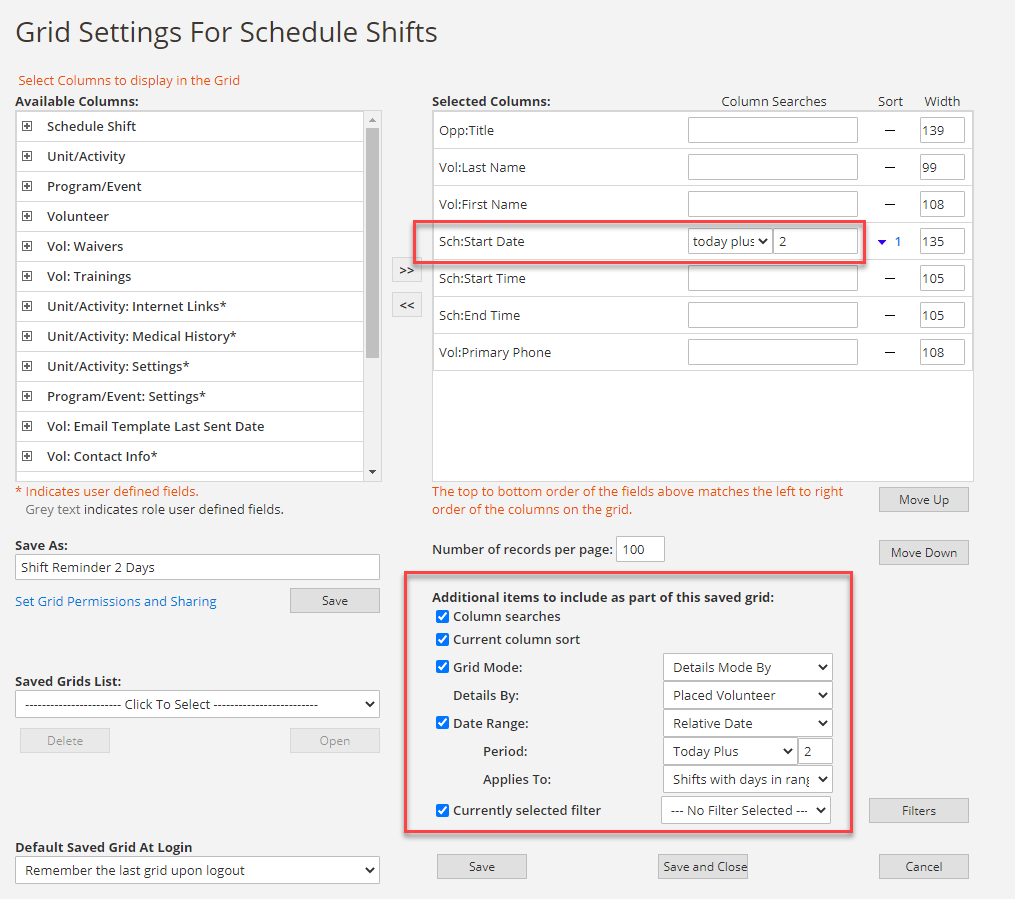 Set Grid Permissions and Sharing: It is recommended that you do not give other roles access to grids used for automations since changes could inadvertently affect the automation results.
Create the automation
In the eCoordinator go to Tools, Administrative Options, Automations tab
Click New



Type
Give your automation a name and select Schedule Shift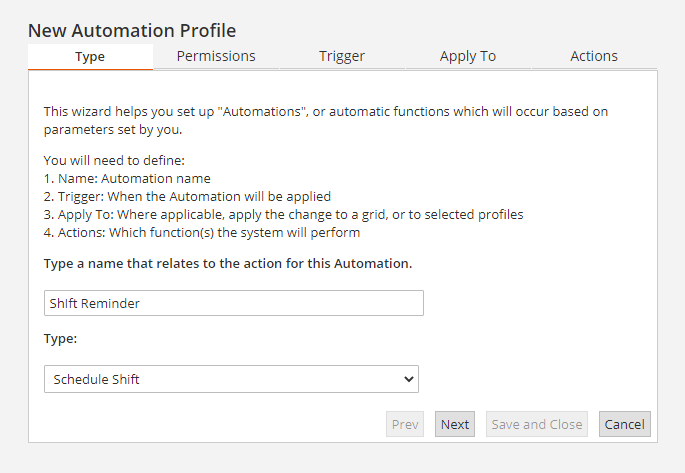 Permissions
Select your permissions preferences (if on 8305)
Trigger
Select

Schedule

then click

New

. You will want to run this automation daily.

Give it a name, select daily, enter a start date, and end date (optional), and choose every day


Check the Time Options box and specify when you want it to run. This will be when the reminder email will be sent out.
Click OK

Apply To
Choose your Saved Grid
Select your grid from the drop-down if created before hand
If a grid was not previously created, click New to build one

Actions
Select Send Email
Click New
Create your email reminder template
Choose To: All Placed Volunteers
Name the template and click Save
Click Finish
Exit out of Administrative options