View and/or edit an opportunity in eCoordinator
Go to the Opportunities tab
Check the box next to the opportunity and click Find -OR- double click anywhere on the opportunity record to open the opportunity profile
View the opportunity profile by clicking through the tabs or make edits to the opportunity. If you make edits, click Apply to save or OK to save & close.
View an opportunity in eRecruiter
Follow the steps above to open the opportunity profile
On the first tab, often called Main Info, click the Recruiter URL to open the opportunity in a browser. If this is not a link, copy and paste the URL into your internet browser.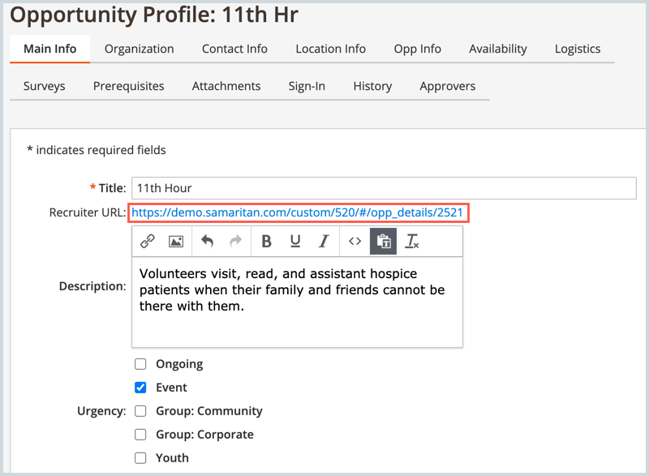 If your organization publishes opportunities, you can go to your Recruiter then click Opportunities: